Jan`s Favorite Things...
By: Luke Shaff ~ 5/6/2021
1) Favorite Cartoon - the old Scooby Doo
2) Favorite Breakfast Cereal - Multi grain cheerios
3) Favorite Meat - chicken
4) First Car I boutght - 1976 mustang
5) Dream Vehicle - 1965 Chevy Impala SS convertible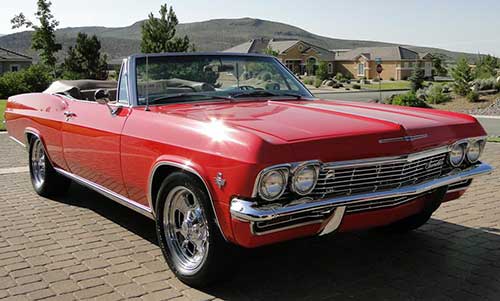 6) Care you drive Now - 2021 Ram Rebel in a beautiful shade of red


---
New Visitor at Luke`s Shop
By: Luke Shaff ~ 4/29/2021
Today we were blessed with a new visitor at the shop. This "Fine" beauty is in next to near perfect condition. This 1957 Chevrolet BelAir Convertible is to die for! A Must See in person type of a vehicle.
The Guys and I can't wait to get this Little Lady back on the road. Hope to see it in the sun with the top down cruising the old By-Ways.