Sharing kind words said about Luke`s Automotive
By: Luke Shaff ~ 5/16/2019
Great Experience - Jesse B.
This was my first visit to Luke's, which came highly recommended by a co-worker. I was able to schedule my appointment quickly and easily, using an online scheduling tool. I dropped off my 2014 F-150 at 8 and was informed that i would receive a call soon, to inform me of the work that was to be done, confirming everything before any work was completed. The call came a few very shortly after i left, informing me of what i was anticipating, at the price i figured. The work was completed shortly there after and I was able to pick up my vehicle after work. All in all, the work only took from delivery to phone call 6 hours. I was treated great while on the phone and in person. I will definitely recommend this shop to friends and family. Great experience!
Luke, his wife Jan and the whole crew are fantastic! - Teresa B.
Ive been taking my car to Luke's Automotive for 5 years now for both minor and major repairs. Luke and his team are Salt of the Earth people that I trust - which is something HUGE in this day and age!! I can't say enough great things about Luke & his team. They simply are THE BEST!!!

---
The Automotive version of `The sock in the Dryer`
By: Luke Shaff ~ 5/9/2019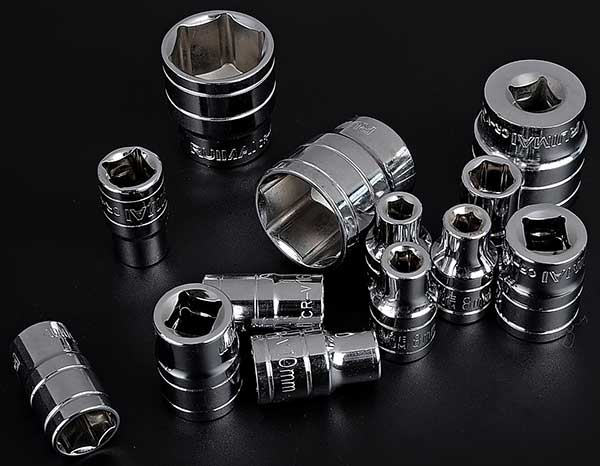 Most vehicles these days require metric tools. I have been in the business long enough to have both SAE and Metric tools. My tool box is split down the middle with SAE on the left and Metric on the right.
One of the strangest things is what tools going missing on a regular basis. Now you can verify this with 99 out of 100 mechanics or technicians, even with some other trade fields as well. There is one tool that seems to "Vaporize", grows legs or is pilfered more than any other item.
It is just about anything marked with ""10 mm"" on it. Most times it is the sockets that creep away when not in use. It had gotten to the point i was buying 2 at a time, just to keep up! I do not get the opportunity to turn the wrenches much these days, but even with that, I'm missing three 10 mm sockets!
The only reasonable thought is that they must go hang out with all the missing socks in the world.
Luke