Top Cars of 2020
By: Luke Shaff ~ 11/19/2020
As the year comes to an end (finally!) there are hundreds of different cars that have been released. What kind of car should you get? What kind of car is the best? What kind of car does others recommend? These are all questions that you will ask yourself when looking into buying a car at the end of the year. Here are the top 5 cars of 2020 according to Kelly Blue Book!
Car #5 – 2020 Toyota GR Supra
This car is not the ideal family car…but it is a great sports car. This car was built to allow the driver to feel like they are driving a race car. Toyota wanted to maximize the driving power. This car was made light so that the driver can go fast and quick. If you are looking for a fast car to drive and something for fun, then this would be the car for you!
Car #4 – 2020 Hyundai Palisade
This is a great midsize vehicle with 3 rows in the car. This car is great for all kinds of weather, the sun or snow. Whether you have kids to take to sports or a road trip with your best friends, there is plenty of room for everything. With the feel of luxury, but at a decent price you can accomplish everything you need in your lifetime.
Car #3 – 2020 Jeep Gladiator
This Jeep can do the best of both worlds: off road trucking and work of a heavy truck. Whether you want to go mudding in the mountains, or you need to hitch a boat to go the lake during the summer…this car is perfect for that. If you are looking for a family vehicle, this might not be the direction you want if you have several kids or a lot of family and friend road trips you take, you may want to look into a different direction.
Car #2 – Chevrolet Corvette
This car is guaranteed to get people to turn their heads when driving down the highway or in town. The 2020 Corvette can go 0 miles per hour to 60 miles per hour in 60 seconds! That's fast! This car has a V8 engine with 440 horsepower. This car starts around $60,000 and you are guaranteed to love every minute of driving it.

Car #1 – 2020 Kia Telluride
This SUV is a perfect for a family car or for traveling around the world in your car. This SUV fits up to 8 people and gets up to 23 miles per gallon. It is a quiet car and has plenty of power. This car can be number one because of the multi-multifunctional features of this car. It is great for a big family or even two people with five dogs!
Enjoy researching your perfect car whether that be the sports car you have ever dreamed of or that SUV that satisfies your adventure need!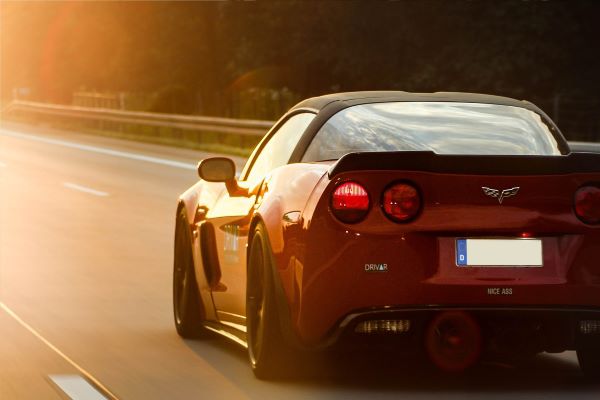 ---